Hi Everyone, Just a quick introduction as I recognize many from the M14forum.
I am a father of two and love my weapons, hunting, fishing, reloading and many other outdoor activities. I am hopelessly hooked on M14's and have educated myself on that system and done several builds. Many know I love to make the USGI Wood come to life and have done hundreds of stock refinishes over the years. I will include pics of some of my favorites below (mostly M14's) but I am getting started on a beautiful M1 Tiger Stripe today.
I joined because I know many here, but (considering I know a fair amount about M14's) I know very little about the M1 - so I am hopeful to learn from all of you on this forum.
I do have a M1 and M1 Carbine that belonged to my grandfather, then were given to my dad and when I lost my dad in 2010 they became mine (as it should be). I will get some pictures posted up so you all can help educate me on this M1 that has been in my family for a long time! I know - I will use the search function and learn from information you guys have already posted as well as use the available reference material on the site.
Here are a few pics of stocks and builds that are in my personal collection.
Enjoy - M1Army
My marbilized Big Red Winchester
My first M14 Build - JRA with the 19.25" barrel - I built this one for my son who is an Infantry Recon officer PL in the Army
A few others...
My M14E2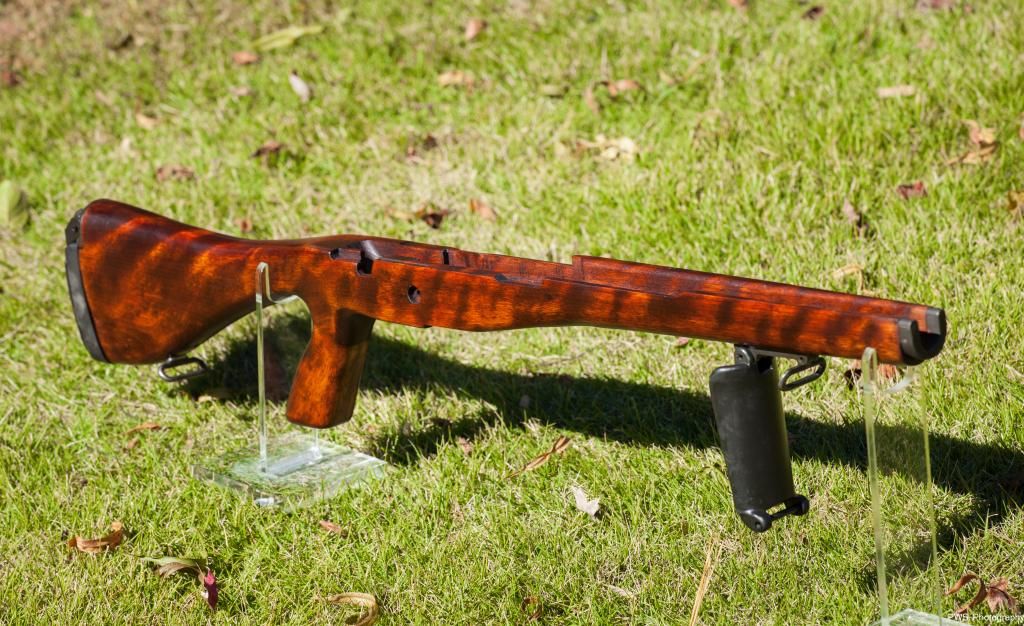 My hunting rifle - JRA 19.25" in one of my M1Army Hardened Big Red Stocks - did a gap camo pattern with Alima Hyde II Epoxy paint